THE FINEST HOMES DESERVE UNIQUE, INNOVATIVE, PRECISION-CRAFTED HARDWARE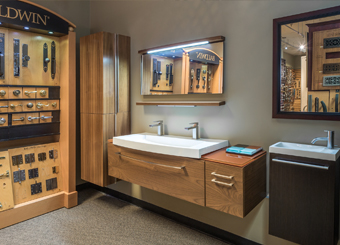 Even the most elaborate masterpieces are built from a million small details. The hardware you choose for your new home or remodel has a dramatic impact on the look and feel of a space — one that vastly outweighs the cost of the investment. When it comes to accenting your home, never settle for anything less than the finest hardware and plumbing fixtures.
WalterWorks Hardware offers an unrivaled selection of hardware and fixtures from the world's most respected designers. Every piece we sell is innovatively engineered, creatively designed and precision crafted, for quality, durability and performance to suit the character of the homes they accent.
We've earned the trust of homeowners and trade professionals throughout the Maryland, northern Virginia, and Washington, D.C. region, including Annapolis, Baltimore, Columbia, and Easton, by backing up our superior products with the highest level of customer service. No matter how custom the design, we're committed to finding exactly what you need.