Bathroom Accessories
Suited accessories from the finest bathroom hardware designers, mirror TVs and lighted mirrors from the world's number one manufacturer, luxurious towel warmers and steam baths – WalterWorks Hardware has a complete selection of bathroom accessories to transform your bathroom into your personal oasis.
The experts at WalterWorks Hardware understand how a matching suite of towel bars, robe hooks, toilet paper holders, towel rings, soap dishes, tumblers and toothbrush holders brings a bath design together. Whether it's the comfort and functionality of Mr. Steam towel warmers or the elegant accent of a decorative bath drain, details are important to us. Homeowners and trade professionals in Annapolis, Baltimore, Columbia, and Easton, and throughout Maryland, northern Virginia, and Washington, D.C choose us for our selection and service.
View our Inspiration Gallery or stop by our Annapolis Showroom to see our complete selection of bathroom accessories, including:
Towel Warmers
Mirrors
Lighting
Decorative Drains
Bath Drains
Steam Baths
Suited Accessories, including Towel Bars, Robe Hooks, Toilet Paper Holders, Towel Rings, Soap Dishes, Tumbler/Toothbrush Holders
Our Suited Bathroom Accessories, Towel Warmer, Mirror and Lighting Manufacturers include: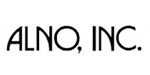 Alno
The quality of Alno cabinet hardware is a result of the manufacturer's commitment to developing unique designs, with a broad range of items and sizes, in response to changing trends in cabinet design.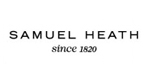 Samuel Heath
Samuel Heath suited bathroom accessories are crafted with an emphasis on durability and performance.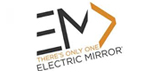 Electric Mirror
The largest manufacturer of mirror TVs and lighted mirrors in the world, Electric Mirror's bathroom accessories are handcrafted masterpieces designed and manufactured right here in the United States.
Mr. Steam
Mr. Steam towel warmers and steam units use recyclable stainless steel in their construction, and are engineered for water and energy efficiency.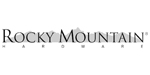 Rocky Mountain Hardware
Illuminate your personal oasis with the style and quality of bronze bathroom lighting fixtures from Rocky Mountain Hardware.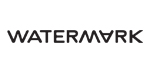 Watermark
The Watermark name comes with over 30 years of producing distinctive lighting products with innovative designs and unmatched quality.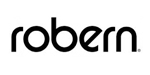 Robern Lighting
Sophisticated lighting with a minimalist design sense, Robern Lighting is designed for task lighting and overall ambiance for the bathroom.
Ayre Lighting
Ayre Lighting offers energy efficient lighting solutions, including LED light engines and control technologies, through unique design and engineering insights.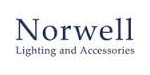 Norwell Lighting
With more than 75 years creating top-quality brass lighting, Norwell Lighting has a complete selection of traditional to modern designs.
For suited bathroom accessories, mirrors, and lighting, WalterWorks Hardware is a trusted resource for homeowners, contractors, designers, plumbers, and remodelers in Maryland, Washington, D.C., and northern Virginia. We serve Baltimore County, Howard County, Queen Anne's County, Anne Arundel County, Talbot County, Montgomery County Prince George's County, Calvert County, Arlington County, Kent County, and Fairfax County from our Annapolis showroom.
To speak with a WalterWorks Hardware expert about our collection of bathroom accessories, or to visit our showroom, please call 410-263-9711 or contact us.